This is the 10th Annual Charity Golf Tournament organized for the community by the St. Hilary Knights of Columbus.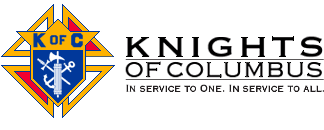 We are a group of 260 men who joined the Knights for the one purpose of giving back through charity. This our way of giving back. 100% of our charitable collections go back to the community. We have had the privilege through our sponsors and local support generous giving to do amazing giving.
Major Charitable Project 2018
This year we will once again be helping our lost children of Akron, Ohio. We are partnering with The First Tee of Akron. Akron's children need help. 39 percent of children in Summit County are currently living in poverty. Childhood poverty causes suffering in the present, but also keeps children from learning skills needed to fill living-wage jobs in the future. Programs to provide better opportunities for children living in poverty are also scarce. This is why we have partnered with the First Tee of Akron. Last year in Summit county First Tee impacted over 13,000 children.
Last year we were able to provide them a contribution of $30,000. This was only made possible by our many generous sponsors and participating golfers.
More on The First Tee of Akron
Until one asks and then sees, you have no idea of the need to provide a warm winter coat to the children in Akron and our surrounding community.Through your loving participation and giving in our Grand Memorial Golf Tournament and Car Raffle, we have been able to provide hundreds of coats to our children in the community. These are children who receive a brand new coat for the winter. It is amazing how apprecitive they are for the warmth of their coat, thanks to you.

Major Chaitable Project 2016
Each year we select a major charity project. We will channel a major portion of our donations from the event to meet the major charity and our other commitments.
We help our local charities in need. Here are just a few of the organization who we have continuosly helped.