Have you ever dreamed of playing golf in Alaska?
Then join us for the 4th Annual Klouda Classic which will be held on July 20, 2019, in beautiful Anchorage, Alaska. The Anchorage Golf Course is framed by the magnificent views of the Chugach Mountain Range, the Anchorage city skyline, Cook Inlet, and Denali, the highest peak in North America. Designed by renowned architect Bill Newcomb, the 6,600-yard course includes blind tee shots and water hazards. All proceeds from the tournament will benefit the Bernie Klouda Memorial Scholarship Fund.
The American College of Apothecaries Research and Education Foundation recently established the Bernie Klouda Memorial Scholarship Fund, which will provide assistance to pharmacy students in financial need. Your generosity in supporting this much-needed fund will ease the burden of future students and work to reduce barriers to their success.
Watch this feature from ABC Your Alaska Link on how the Klouda Classic supports the University of Alaska Anchorage Doctor of Pharmacy Program.

Bernie Klouda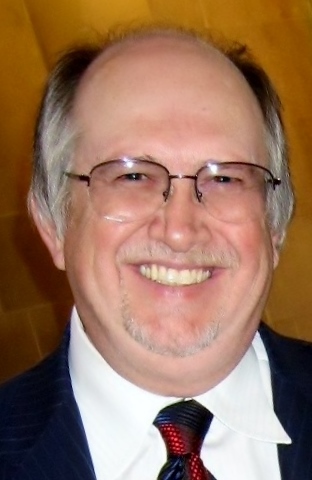 Bernie's passion was always independent pharmacy, since 1980. His legacy continues today as Bernie's Pharmacy celebrates its 37th year in business in Anchorage, Alaska.
A little about Bernie… Bernie Klouda was a fifth generation Alaskan. Bernie graduated from Anchorage West High School in 1964 and from the University of Montana Pharmacy School in 1974. After serving in the U.S. Army, he opened Bernie's Pharmacy in 1980 and became an American College of Apothecaries (ACA) Fellow in 1985. As a preceptor for several pharmacy schools, Bernie mentored many pharmacy students interested in independent pharmacy and was active in numerous pharmacy related committees.
Over his distinguished career, Bernie served as President and Chairman of the ACA Board of Directors (2008-2010), and a Regional Director for the American College of Apothecaries from 2000-2008. Bernie also served as a member of the ACA Research and Education Foundation Board of Directors. He received the first Lifetime Achievement Award from the ACA Foundation in 2014.
Bernie was a Past President of the Alaska Pharmacy Association, receiving the Bowl of Hygiea Pharmacy Award in 2002 and Pharmacist of the Year in 2013. Bernie served as President and Chairman of the Board of United Drugs from 2002-2004.
Bernie's vision was to maintain a professional atmosphere and to provide services that were beyond the scope of the "Chain" Pharmacy. He took particular care in developing business that patients felt comfortable with and confident about the continuity of care that the Pharmacy provided after visiting their Doctor. Over the years, Bernie provided the opportunity for Pharmacy students to complete their intern rotations at Bernie's Pharmacy, mentoring many Pharmacy students and new Pharmacists.